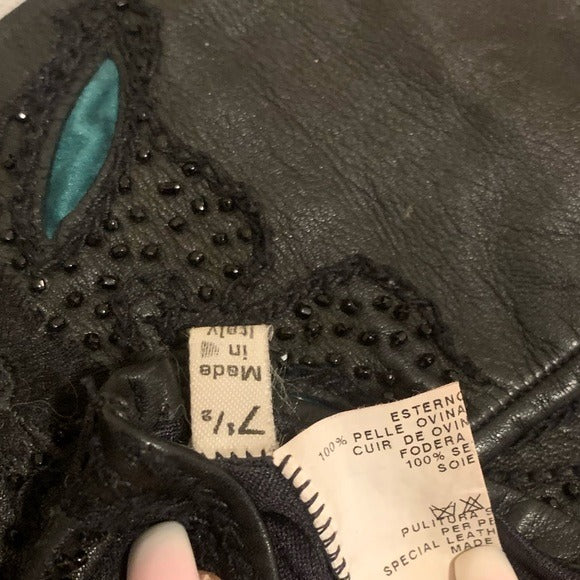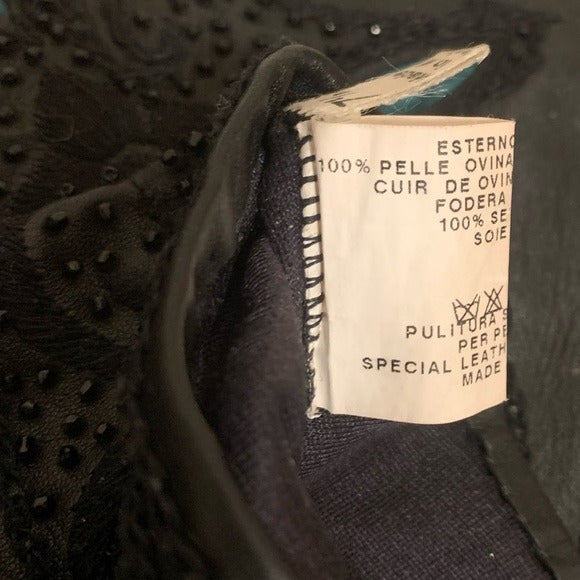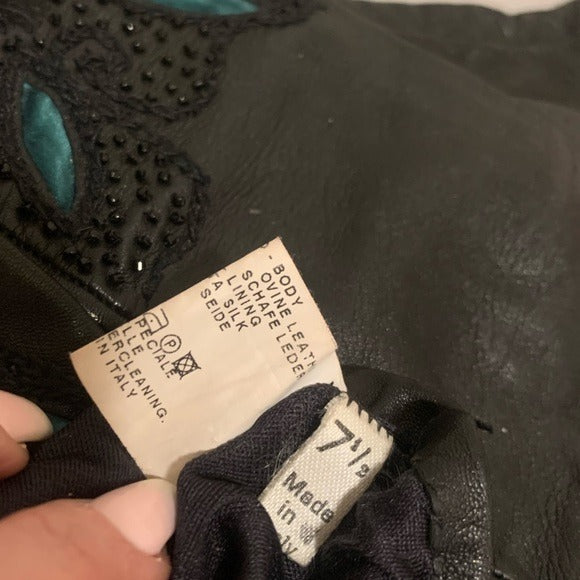 STUNNING Long Opera ETRO Leather Gloves |Size: 7 1/2|
---
ETRO MILANO Long Opera Leather Gloves
|Size: 7 1/2|
THE most beautiful opera gloves in a polished design that speaks of affluence, passion & timeless elegance. ETRO MILANO redefined the classic iconic lavishness of the opulent opera glove with a unique glamorous chic style.
Composition:
Body: 100% Ovine Leather
Lining: 100% Silk
Origin: Made in Italy
Condition: Very Good (a few beads are loose)
OVINE Leather: Very Durable Material, its natural elasticity prevents any rips or tears— essentially making it tear resistant. With careful maintenance any garment made from Ovine Leather should last for decades and its texture and appearance should improve with age.
-Ovine leather in pristine condition.
This product has no reviews yet.