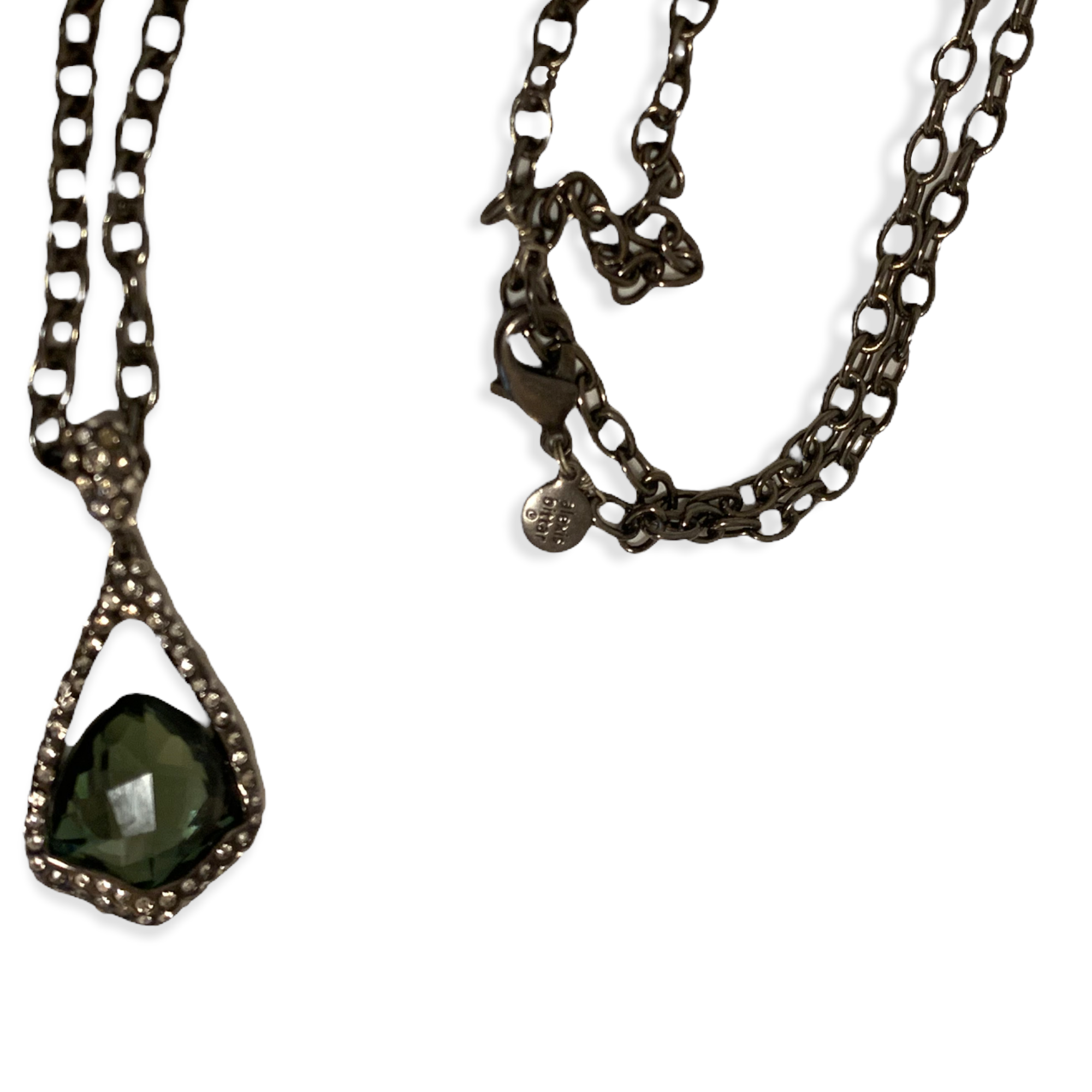 ALEXIS BITTAR Suspended Faceted Green Hematite Pendant Necklace
---
ALEXIS BITTAR Suspended Faceted Green Hematite Pendant Necklace
Faceted Green Hematite set in crystal encrusted Rhodium Tone Metal. Pendant hangs on a Rhodium Alexis Bittar Hallmarked Chain.
Approx. length:
34"L (Can easily be worn doubled up.)
Condition: Very Good Pre-Owned — surface scratches on back of hematite stone.
This product has no reviews yet.